Heavy jets and ultra long-range jets are designed for much longer journeys than midsize jets. These aircraft offer a variety of sleeping options in some of the most spacious and comfortable cabins in the industry.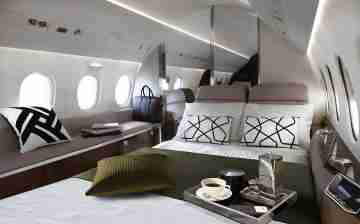 Dassault Falcon 900
This aircraft can seat up to 12 passengers. It includes a divan that can accommodate three people for comfortable sleeping. It is also configured with two seats that can be combined and reclined to make a full-length bed.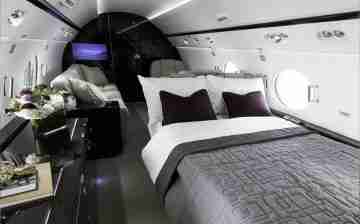 Gulfstream G650ER
This aircraft can seat up to 14 passengers. Its seats convert electronically to full, flat beds.