These days, there are dozens of options for travelers looking to fly private. Booking a flight on a private jet is all about understanding your travel needs and requirements. Compare the travel options below to find one which best fits your lifestyle and needs. No matter which option you choose, with Privé Jets, air travel becomes unmatched.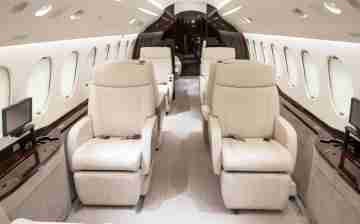 Charter Market
The charter market is the perfect solution for those who are looking to maximize travel time for business or leisure without having to commit to long-term contracts, membership fees, or without the financial responsibility of ownership. On-demand air charter service is ideal for those who have low trip volume or a constant shift in travel demand. With Privé Jets, expand your flight options by gaining worldwide access to more than 7,000 aircraft of all categories and enjoy access to empty-leg specials on repositioning flights. Our network of more than 7,000 aircraft of all categories around the world provides you with a unique and truly global experience so that you can travel with the peace of mind you deserve, no matter where you are.
Membership Programs
A membership program, sometimes known as a jet card program, is catered towards more frequent fliers. The programs are typically structured by various tiers and require a monthly or annual fee that grants access to a selection of aircraft that can be booked as needed. Our pre-paid Hourly Jet Card program is ideal for those looking to lock-in an hourly rate for 18 months without the financial responsibility of ownership. Simply pay a one-time membership fee to lock-in an hourly rate and pay-as-you-fly on future flights.
Empty Legs
Empty-leg flights are one-way flights with predefined departures and destinations, typically sold at a discounted price. Empty legs occur when the aircraft needs to be repositioned or must return to home base—so, it would otherwise be flown between destinations without passengers. These flights become available at a short notice and are subject to last minute changes.
Fractional Ownership
With fractional ownership, your ownership share is allocated in flight hours. The bigger the share, the more hours you get to fly in that aircraft type—typically with the ability to upgrade or downgrade to another aircraft. Owners usually purchase shares in 25-hour increments, with a minimum of 50 hours.
Private Jet Ownership
When you buy a fractional jet share you are paying for part ownership of a specific aircraft. Full ownership means you are the only owner of the aircraft. Ownership is ideal for those who fly 50+ per year. Ownership of aircraft model year 2000 or newer starts in the low to mid $1M. Additionally, we can also assist with chartering the aircraft when you are not using it to significantly lower ownership costs. With a possible 100% depreciation opportunity in the first year of ownership, owning an aircraft has never been more of a necessity than a luxury.