Whether you are traveling for business or pleasure, a privately chartered flight offers flexibility and time-saving conveniences unmatched by commercial jetliners. There are no baggage restrictions on private flights. However, there are baggage capacity limits that may restrict you based on the jet category and the number of passengers that will be flying on your aircraft. Here are some tips to help you pack lighter and more efficiently on your next trip.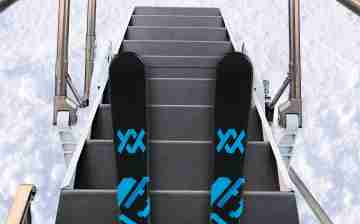 Pack in Soft Bags
Soft bags, such as duffel or tote bags, are preferred over hard shell cases because they are easier to arrange and stack on smaller storage compartments. No need to worry about damage to your bags given that in private flights this is very uncommon.
Consider the Cabin Size
While you can bring almost anything aboard a private jet, the specific cabin size of the aircraft should be carefully considered when packing since the amount of baggage storage in each aircraft varies widely. It is recommended to check with your private aviation advisor on the baggage capacity of the aircraft you will be flying on as they will be able to help guide you. Luggage capacity will also depend on the number of passengers traveling, the distance the aircraft will be flying, and the weight of the luggage aboard.
Travel with Special Items
If traveling with uniquely sized equipment such as snow skis, large musical instruments, golf bags and other sports items, make sure to let your private aviation advisor know at the time of the flight request so they can select the right aircraft that meets your specific travel needs.
Bring your Goodies
Finally, feel free to bring your travel pillow, blanket, headphones, extra snacks, and your kids' favorite toys nearby to keep them entertained during the flight. Just remember to pack these items in a smaller bag that can be accessed from the cabin.