Part 91 (non-commercial) and Part 135 (commercial) are sections within the Federal Aviation Regulations (also known as FAR) that provide flight and operational rules for private air travel with or without paying passengers. This guide will help you better understand Part 91 and Part 135 and how each of those may impact you when it comes to private air charter travel. At Privé Jets all our flights operate under Part 135 because our top priority is always our clients' safety. In the US, you are 12 times less likely to have an accident or incident if you charter a part 135 aircraft. This is due to the extra safety measures required under Part 135 regulations.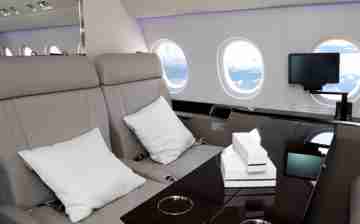 What Is A Part 91 Aircraft Operator?
A Part 91 aircraft operator is only permitted to provide flights for non-commercial purposes, it details the rules and regulations pertaining to the flight and operation of a "civil aircraft". The definition of civil aircraft is broad, encompassing everything from the Boeing 777 to the Cessna 182.
What Is A Part 135 Aircraft Operator?
Part 135 is the certificate used to operate commercial on-demand charters. Unlike Part 91, which is for privately-managed aircraft for non-commercial use. If you charter or purchase a jet card in the US, all flights must hold a Part 135 certification.