An FBO is a fixed-base operator, which is a company that is granted permission by an airport to operate on its premises to provide aeronautical service for passengers, crew and aircraft. Generally, FBOs are the main providers of services in general aviation, or for private and recreational flying.
FBOs can be found in public airports but can also be found in a property next to the airport at many locations around the world. They typically offer a lounge area for both passengers and crew departing and arriving on private aviation flights. Inside, guests can find restrooms, showers, snacks and drinks and some even have office spaces. Crew and passenger documents are also checked before and after flights.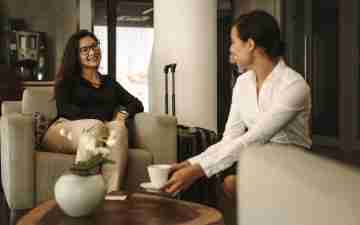 What Do FBOs Do?
The FBOs main revenue source is to serve private aircraft as a gas station. Additionally, some also have hangars, and provide maintenance and management service to aircraft. Some of the busiest airports have more than one FBO, however, your broker will choose the FBO that will more conveniently serve your needs in terms of service and fuel prices.