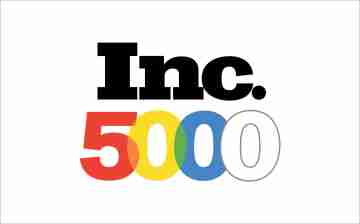 (September 11, 2014 - Hallandale, FL): Award-winning private jet charter company, Privé Jets, has landed on the 2014 Inc. 5000 list. The company earned its position based on a recorded four-year growth rate of 159%. Privé Jets' current success can be attributed to the company's expertise on private aviation and the dedication of its professional travel consultants and affiliates throughout the world.
With the increasing demand for on-demand charters around the world, Privé Jets has responded by expanding its network and developing relationships with aircraft operators the world over. With an enhanced client focus, Privé Jets' team of dedicated travel consultants pride themselves on being available 24 hours a day, 7 days a week. Privé Jets is always working to ensure that each client has an exceptional private jet charter experience.
"We are ecstatic to be recognized on the Inc. 5000 list for four consecutive years. This accomplishment confirms our expertise of the private aviation industry and it reflects our commitment to providing our clients with the highest quality of service," says CEO Isaac Grimberg.
With Privé Jets, clients have access to a broad selection of aircraft including helicopters, turbo props, jets of all sizes, and even air ambulances. Each flight is tailored to the client's itinerary with special attention given to the client's individual needs for the trip. In addition to Privé Jets' unsurpassed on-demand jet charter services, the company also offers a multitude of concierge services, including ground transportation, yacht charters, five-star hotel accommodations, private tours, and other travel-related arrangements.
About Privé Jets
Privé Jets is a leading provider of private aviation and private jet charters offering an enhanced experience in all aspects of luxury and corporate jet travel through the dedication and expertise of our highly trained professional travel consultants and affiliates throughout the world. Privé Jets offers clients access to more than 6,000 aircraft and 50,000 airports worldwide. Privé is also a proud Virtuoso Travel Network partner and member of the National Business Aviation Association.