Soar through the skies to the world's finest destinations with Privé Jets and experience a world of endless travel possibilities in luxury and style on your next vacation. Privé Jets has planes that are based in various locations around the world; we have access to the entire market place which is over 6,000 planes worldwide.
Privé Jets sets the standard for private jet service with their On-Demand Jet Charter services. Their dedicated team of highly trained, multilingual travel consultants and affiliates around the world are available 24/7 to ensure a personalized, enhanced experience for their clients. Privé Jets are the leading provider of global private aviation and jet charter travel for both leisure and corporate itineraries.
With the addition of their Jet Setter program, customers can enjoy the added benefits of discounted hourly rates, a personaltravel consultant, 24/7 concierge services, and no additional fees. The best part about the Jet Setter Program is that customers are not locked into any operational zone. There is no other private jet charter program that can fulfill all your needs and wants quite like Privé Jets.
About Dapper Dads Magazine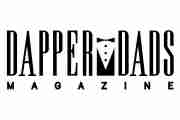 Dapper Dads Magazine is a travel-sized, lifestyle magazine that features fashion, entertainment, sports, and travel.