ELEVATE YOUR CAREER
JOIN A LEADER IN PRIVATE AVIATION
Privé Jets offers a great opportunity to become part of one of the fastest growing industries and fastest growing companies in the private jet charter industry. At Privé Jets, we're looking for talented people who are passionate about private aviation and thrive in a high energy, negotiation driven environment. We believe that people are the most important ingredient of our business and providing memorable customer service for our clients is what motivates us.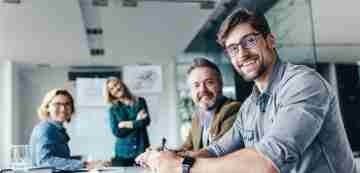 CULTURE
Privé Jets nurtures a fast-paced work environment that empowers employees to their work and encourages direct collaboration with leadership and peers to create an environment primed for success.
If you would like to submit your resume for general consideration, please send an email to:
salesjob@privejets.com
* Privé Jets is a private jet charter brokerage company, therefore we do not hire pilots nor flight attendants.