ON-DEMAND JET CHARTER
A Global Leader in Private Jet Charter
Our on-demand air charter service is ideal for those who are looking to maximize travel time for business or leisure without having to commit to long-term contracts or membership fees. Expand your flight options by gaining worldwide access to more than 7,000 aircraft of all categories and enjoy access to empty-leg specials on repositioning flights.
ON-DEMAND CHARTER BENEFITS
Depart in as little as 4 hours' notice
Worldwide access to over 7,000 aircraft
Lower rates through transient aircraft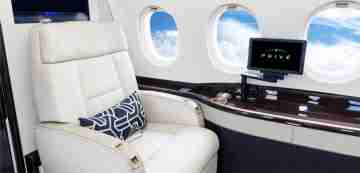 AIRCRAFT OPTIONS
Access to all aircraft types across all category sizes including Helicopters, Turbo Props, Light Jets, Mid Size Jets, Super Mid Size Jets, Heavy Jets, VIP Airliners, and Air Ambulances.