Dec 1, 2015
5 Incredible Places to Ring in the New Year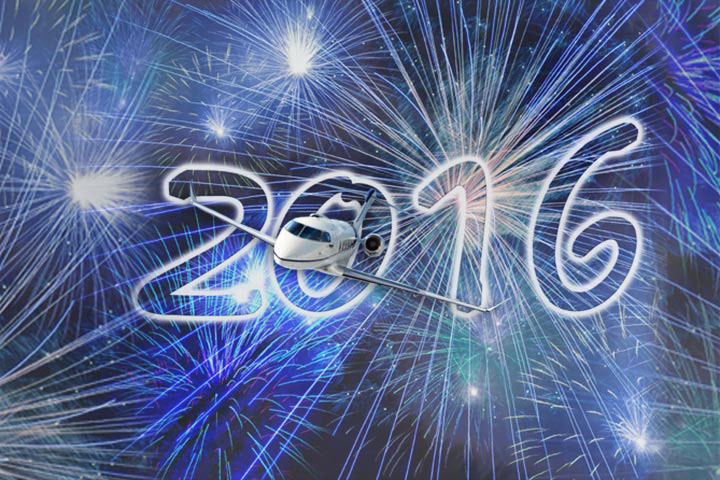 All around the world people will be gathering to celebrate the New Year in a variety of ways. Wherever you choose to celebrate, you are sure to see fireworks, parties, music and dancing in the city streets. If you're looking for a unique way to ring in the New Year, consider traveling to one of these incredible destinations.
Each offers its own spin on New Year celebrations with the addition of diverse culture, customs and traditions. By chartering a private jet you can travel in comfort, luxury, and style all according to your own schedule.
New Orleans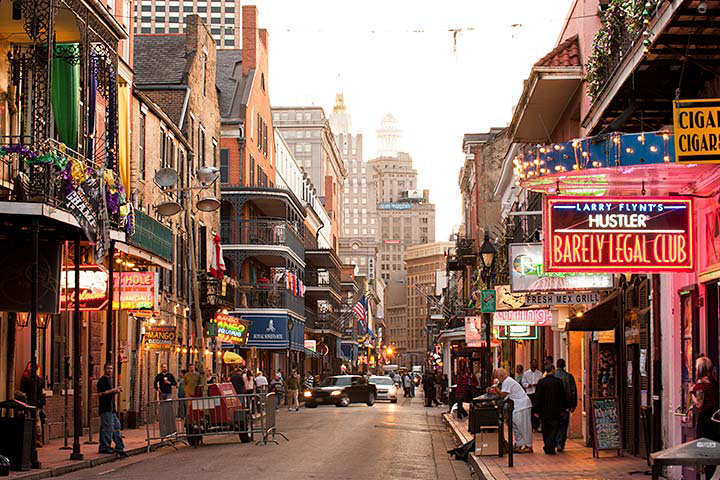 New Orleans is famous for hosting great parties and New Year's Eve is one of the biggest celebrations the Big Easy has to offer. The most action-packed parties can be found on the streets of the French Quarter. The festivities will kick-off in the evening on Decatur Street with live music and entertainment. Right before midnight crowds will turn their attention to the top of the Jax Brewery Condominiums where they'll watch a giant fleur de lis drop form a 25-foot pole. After the show, crowds will head over to Bourbon Street where they can party until daybreak.

Barcelona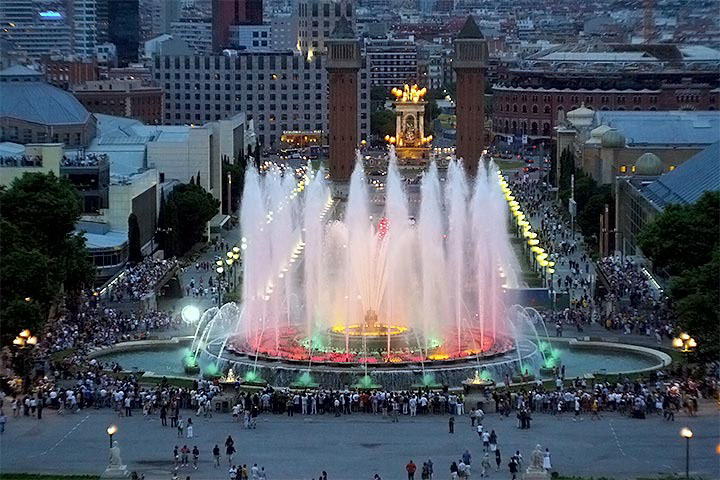 Barcelona might not be as well known for its New Year celebrations as New York City, but since 2013, this Spanish city has been hosting its own official New Year's Eve festivities. The celebration begins an hour before midnight and features performing arts and a son et lumière show next to the Magic Fountain of Montjuïc. At midnight, the sounds of bells can be heard chiming through the city, a firework display will start and the festivities will last until half past midnight.
Those seeking to continue the party after the show will head to local bars and nightclubs. Among these night owls are celebs and international jet setter whom flock to the Carpe Diem Lounge Club (CDLC). Partygoers can dance the night away to electric beats at this contemporary club or relax in one of the private lounge areas while dining on Asian cuisine with Mediterranean influences.
Courchevel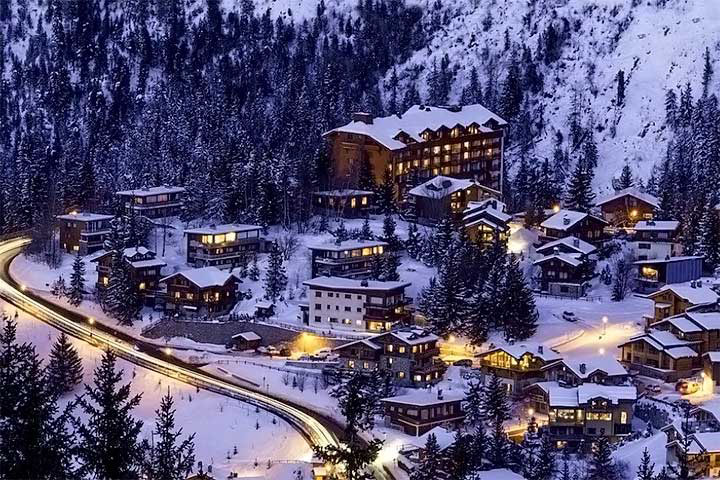 Nestled in the center of the French Alps is Courchevel, which is renowned as the world's 'wealthiest' ski resort. Here, the New Year celebrations begin on December 28th and last until January 2nd. Each day features a different party. Festivities include theater shows, an ice-skating extravaganza, a massive party on New Year's Eve, and an impressive ski show right after New Year's Day.
Cape Town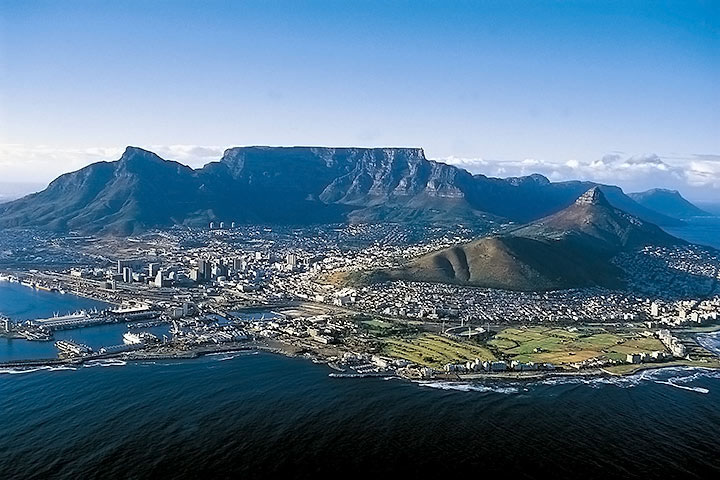 Celebrate the New Year atop Table Mountain, one of the world's natural wonders. Locals and tourists gather on top of the mountain to view the fireworks and party until after midnight. The party doesn't stop there. Festivities continue through the 2nd of January. While some people head to the beaches on New Year's Day, thousands will venture downtown on January 2nd to view the Cape Town Minstrel Carnival. The traditional, 19th century parade features 10,000 performers with white face paint dancing and singing in the streets.
Hong Kong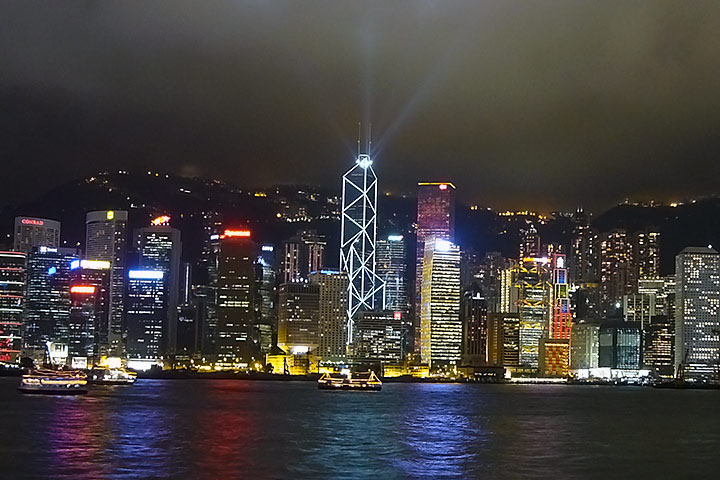 This cosmopolitan city has a lot to offer partygoers for New Year's Eve. If you don't mind crowds, Hong Kong's Avenue of Stars (the city's version of Hollywood's Walk of Fame) provides fantastic views of the firework display. Other public spots to view the show include: Wan Chai's Golden Bauhinia Square, Tsim Sha Sui waterfront, and the Victoria Harbor.

If you really want an extravagant viewing experience, book a private cruise along the harbor. If you want to avoid the crowds, but perhaps you are interested in something other than a cruise, you could enjoy the private events hosted by local restaurants and hotels. You could even experience dining along the waterfront while enjoying spectacular views of the festivities.

Sources and Credits: http://www.aluxurytravelblog.com/2015/11/24/top-3-ski-resorts-for-bringing-in-the-new-year-with-a-bang/
http://www.aluxurytravelblog.com/2014/11/20/5-top-tips-for-a-luxurious-christmas-and-new-year-2014-in-barcelona/
http://www.newyearsevehongkong2015.com
http://www.travelandleisure.com/slideshows/best-places-to-spend-new-years/10
http://www.capetownmagazine.com/nye
http://www.neworleansonline.com/neworleans/seasonal/newyears.html
Chris Litherland (Own work) [CC BY-SA 3.0 (http://creativecommons.org/licenses/by-sa/3.0)], via Wikimedia Commons
https://www.flickr.com/photos/wbayercom/13332035895
http://thetravelexpert.ie/top-ten-ski-resorts-for-families/
comments powered by